Influence is usually the forerunner of power and success. Regardless of your position in life or the distinctive career objectives you have set for yourself, obtaining influence in the work setting is critical for success.
Having influence in a team setting will allow you to work together more efficiently. Having influence in a supervisory role will make your subordinates respect and appreciate you. Having influence in a meeting will make your arguments heard and adopted.
Here are top 10 tips on how to increase influence at work in a stress-free manner.
Article Index
1. Endeavor to foster trust with your co-workers
The easiest way to obtain influence is to take time to foster trust. When your colleagues trust you, they will always be open to the sway of your influence and persuasion.
If you are in upper echelons of management, you can naturally convey orders or assign duties and have them promptly carried out. But real influence in the workplace stems from free will. If you wish to cultivate a healthy and influential relationship with your co-workers, you must foster trust.
The quickest means of doing this is to always be open and honest in all your professional operations. State your mind unambiguously, disclose your fears honestly and avoid keeping secrets from your colleagues.

2. Cultivate dependability through consistency
Been inconsistent at your work will rapidly ruin your professional reputation. Increase your influence at work through consistency, which might be a slow but fail-safe method.
Always execute your duties with a touch of excellence and on time each and every day of the week. In the long run, people will come to depend on you based on your track record.
Should you be in a leadership role set consistent expectations for all your subordinates and make it a point to offer appropriate rewards for jobs well done. This way, people will come to rely on your leadership style as you will be a consistent performer.
On the other hand, been inconsistent will make you appear to be unpredictable. In such circumstances, people won't know if they should trust or distrust your ideas.
Consistency is particularly vital if you are in a junior position. This is because it portrays a high level of devotion as well as commitment to your professional responsibilities.

3. Always be assertive as opposed to been aggressive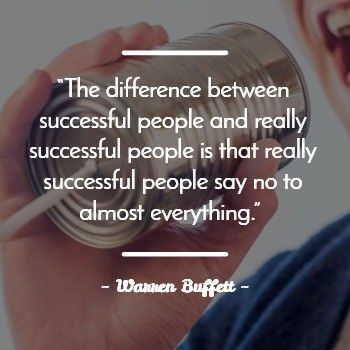 Been assertive is, without doubt, the only way your ideas will be noticed and come to fruition in the workplace setting.
This is especially the case when you are in a stiff competition for visibility like in meetings. However, it is important to note that there is a big difference between assertiveness and aggressiveness. You will need to offer your ideas or suggestions with a high level of confidence by expounding on the exact reasoning behind them.
Been over confidence will make people think you are arrogant, and will obviously compromise your persuasion and authority

4. Be flexible to ideas of others
Been flexible when the situation calls for it is another ways of how to increase your influence at work in a convenient manner. Been too fixed in your professional convictions will prove to be your undoing if you wish to advance in your career.
This is because people will come to regard you as stubborn and incapable of accepting any other ideas apart from those you yourself forward.
An event that can greatly diminish the respect that your colleagues have towards you, and in extension, your influence over them.

5. Concentrate on actions as opposed to arguments
Trying to gain influence and persuasion by mere words is a very useless endeavor. You will have to let your actions speak for you.
Alternatively, have the history of your past actions reinforce all the arguments you propose. Always demonstrate your professional ideas through actions. Instead of arguing how your method works in theory, put it to the test for all to see.

6. Make a point to listen to others
When it comes to how to increase influence at work you should first understand that influence is a 2-way street. The more you show yourself receptive to the ideas of others, the more others will be receptive to your own.
To foster excellent relationships with your colleagues or even employees, listen to everybody. Make it a point to encourage your people to openly voice their opinions, particularly those who don't often do so.
Respect and acknowledge everyone's opinion despite of his or her inferiority to you. This way, you will fashion a working environment, which is characterized by mutual trust and mutual respect.

7. Avoid speaking negatively to co-workers
Speaking negatively to your co-workers, more so your subordinates, will damage your professional relationships with them, and also compromise your credibility and influence. Instead, endeavor to gain the reputation of been a consistent voice of encouragement and praise.

8. Skip work breaks when the situation calls for it
Always lead by example. For instance, make it a point to forfeit your work breaks, particularly when there are tight deadlines to meet. This will signify to your co-workers that you fully appreciate the urgency of the circumstance and you value completing the tasks assigned to you.

9. Cut unnecessary chit chat and focus totally on your professional duties
It is very hard to accomplish much professionally when you are surrounded by colleagues who cannot keep their mouths shut for even fifteen minutes. In this regard you should also lead by example.
Always focus on the tasks that are ahead of you, and avoid making chit chat with your co-workers. This way, all of them will focus on their immediate duties, and you will be able to fashion a highly productive working environment.

10. Always be upbeat and courteous with your co-workers
Finally, try to regard your workplace as your home away from home. To increase your influence at work, always adopt an upbeat and friendly demeanor towards your colleagues, especially those who are inferior to you.
As you proceed with duties, take the necessary time to acknowledge the input of your co-workers and always converse with them in a friendly manner. On a parting shot, try to cultivate a reputation of the individual who always has a positive attitude at your workplace.
I want to learn more how to increase my influence and persuasion at my workplace >>